The roll-up on the meteo-hydro alert
It shows the meteo-hydrogeological and hydraulic risks warning system. For each color of the alert, the panel lists the effects and damage that may occur in the area.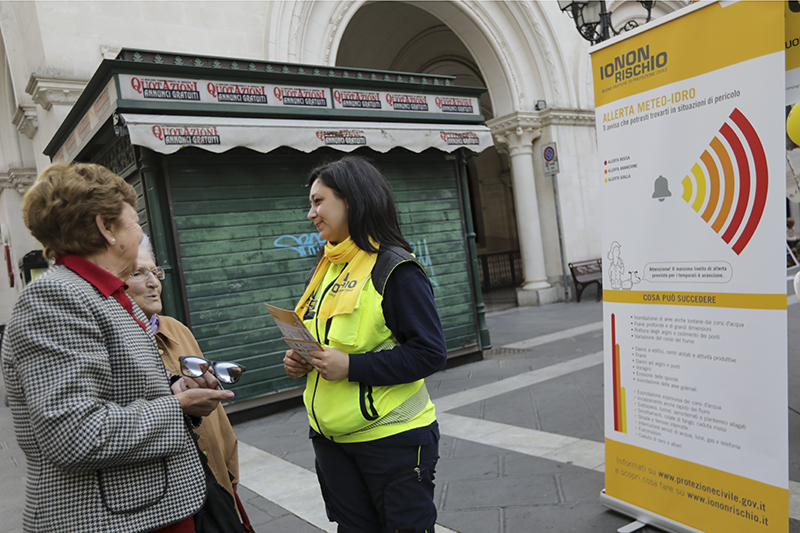 The roll-up on the meteo-hydro alert is located in the squares where I don't take risks - Flood takes place.
The panel shows an infographics showing the warning system related to meteo-hydrogeological and hydraulic risk: for each alert level (yellow, orange and red) the event scenarios corresponding to specific effects and damages are displayed. 
The first block illustrates the purpose of the alert: it is a warning of potential risk situation caused by meteo-hydro events. For this reason, the bell symbol was adopted. While signal waves represent the greater intensity of the phenomena in the case of increasingly important and progressively serious alerts.
In the second block of the infographic, the effects and damage that might occur on the territory are listed according to the alert level.