I don't take risks: the national days on 14 and 15 October are back
Volunteers will meet citizens in thousands of squares all over Italy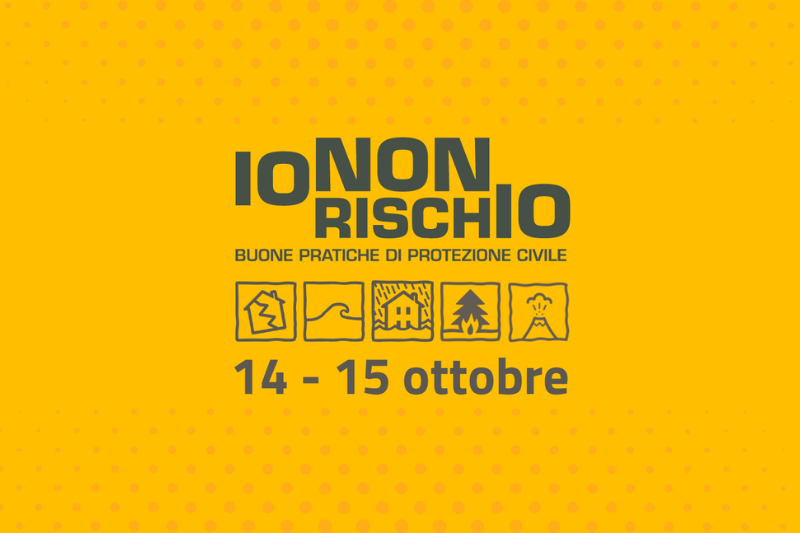 Reducing the effects of natural risks is possible: this is why on Saturday 14 and Sunday 15 October the national days of "I don't take risks - Good practices of civil protection", the campaign on the activities through which everyone can contribute to reduce risks such as earthquakes, floods, tsunamis, volcanic risk and forest fires, will be back in more than a thousand Italian squares.
The two-day event, which will close the National Civil Protection Week, will involve thousands of civil protection volunteerss throughout Italy, from large cities to minor islands, to spread the culture of prevention through which everyone can make a difference.
I don't take risks is a public communication campaign on good civil protection practices based on the synergy between science, volunteers and institutions, aimed at everyone, with clear and recognisable messages, for transforming awareness into action, 365 days a year.
The campaign is promoted by the Civil Protection Department with Anpas-National Association of Public Assistance, Ingv - National Institute of Geophysics and Volcanology, Reluis - Network of University Laboratories of Seismic Engineering, Cima Foundation - International Centre in Environmental Monitoring, Conference of Regions and Autonomous Provinces and ANCI, National Association of Italian Municipalities.