Totem
It is present in the "I don't take risks - Earthquake" squares and helps to encourage learning the correct behaviour to reduce the earthquake risk.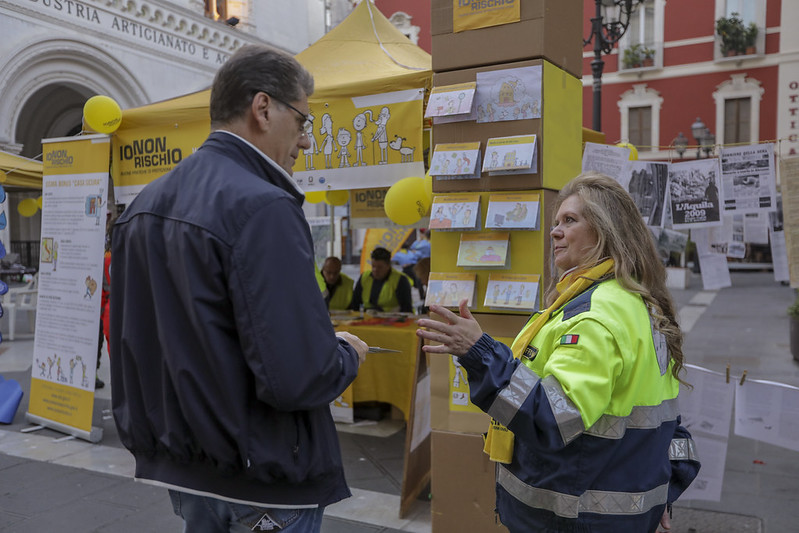 The totem is an installation present in the squares where the I don't take risks - Earthquake campaign takes place.
Volunteers are responsible for its creation, using stacked boxes, colored and illustrated with images that support learning the good practices to adopt to reduce seismic risk.
Visible in the square, the purpose of the totem is to attract the public's attention, simplifying interaction between volunteers and citizens. 
Each of its four sides covers a specific theme:
Me and the seismic risk, brings together the most common attitudes of citizens toward earthquakes and describes the possible consequences 
Alone right from the start, illustrates actions to follow to make home safer in the event of an earthquake
If the earthquake comes, explains the correct behaviors to adopt during and after an earthquake
Let's keep the land together, a space where citizens can leave their thoughts on colored cards that reproduce the shape of hands. The side is crisscrossed with fractures representing the damage the earthquake left on the territory. Once attached to the totem, the hands serve to ideally repair the fractures and hold together the territory, the community and the historical memory of the events