The flood tent
It is present in the "I don't take risks - Flood" squares and provides information on meteo-hydrogeological and hydraulic risk.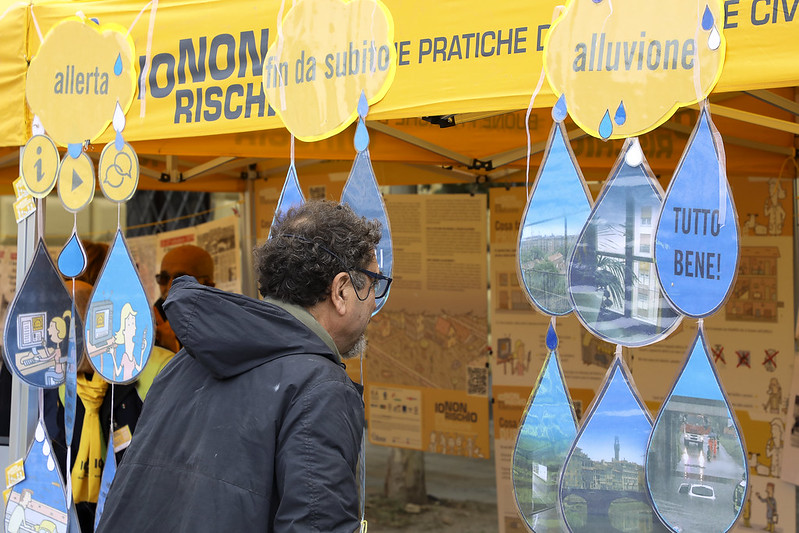 The flood tent is located in all squares where I don't take risks - Flood takes place. Volunteers use threads to build it, with paper drops attached containing images and texts with the contents of the campaign.
At the top of the tent, above the drops, four clouds represent the four stages related to risk:
Right from the start, explains the warning system and provides important information on flood risk.
During the alert, illustrates the actions to adopt immediately after the alert is issued.  
During the flood, describes the standards of behavior to adopt in case of a flood, both outdoor and indoor.
After the flood, covers general questions about the actions to follow in the final stage. This section also contains some blank drops where citizens can leave their thoughts on the subject of safety and prevention.